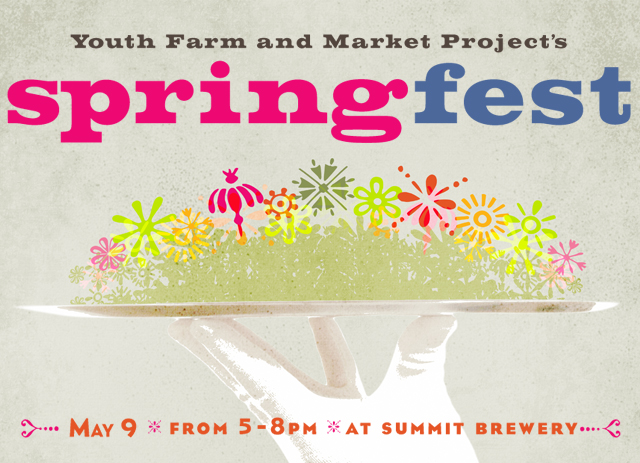 Youth Farm Springfest is set for 5-8pm, May 9, 2013 at Summit Brewery.
The event will feature food prepared by Alex Roberts and other Twin Cities' chefs.
"Guests will eat, drink, and make merry, all while supporting Youth Farm and Market Project," said Aimee Tritt, a food runner at Youth Farm and Market.
The participating restaurants/businesses boasts an impressive lineup:
Brasa Premium Rotisserie
Restaurant Alma
Lucia's
Salty Tart
Bryant Lake Bowl
Birchwood Cafe
Joia Soda
Sen Yai Sen Lek
Tilia
Common Roots Cafe
Solera Summit Brewery
The VIP Experience is $75 and includes a private brewery tour starting at 5pm sharp followed by an exclusive tasting and conversation with Alex Roberts. Then VIPs will join the main event from 6 to 8pm to sample a selection of food.
Tickets to the main event are $50. Main event guests will sample a selection of food from 6 to 8pm.
All food and one pint of Summit beer are included in the ticket prices. Additional pints will be available for $2. Buy tickets online at
http://youthfarmspringfest2013-es2005.eventbrite.com/?rank=1#
All proceeds support Youth Farm and Market Project's efforts to build young leaders, promote healthy bodies and minds, contribute to the positive identity of children and youth, create neighborhood connectedness, and develop and nurture healthy relationships.
[where: Sustainable Food, St. Paul, Minneapolis, Twin Cities, Minnesota]